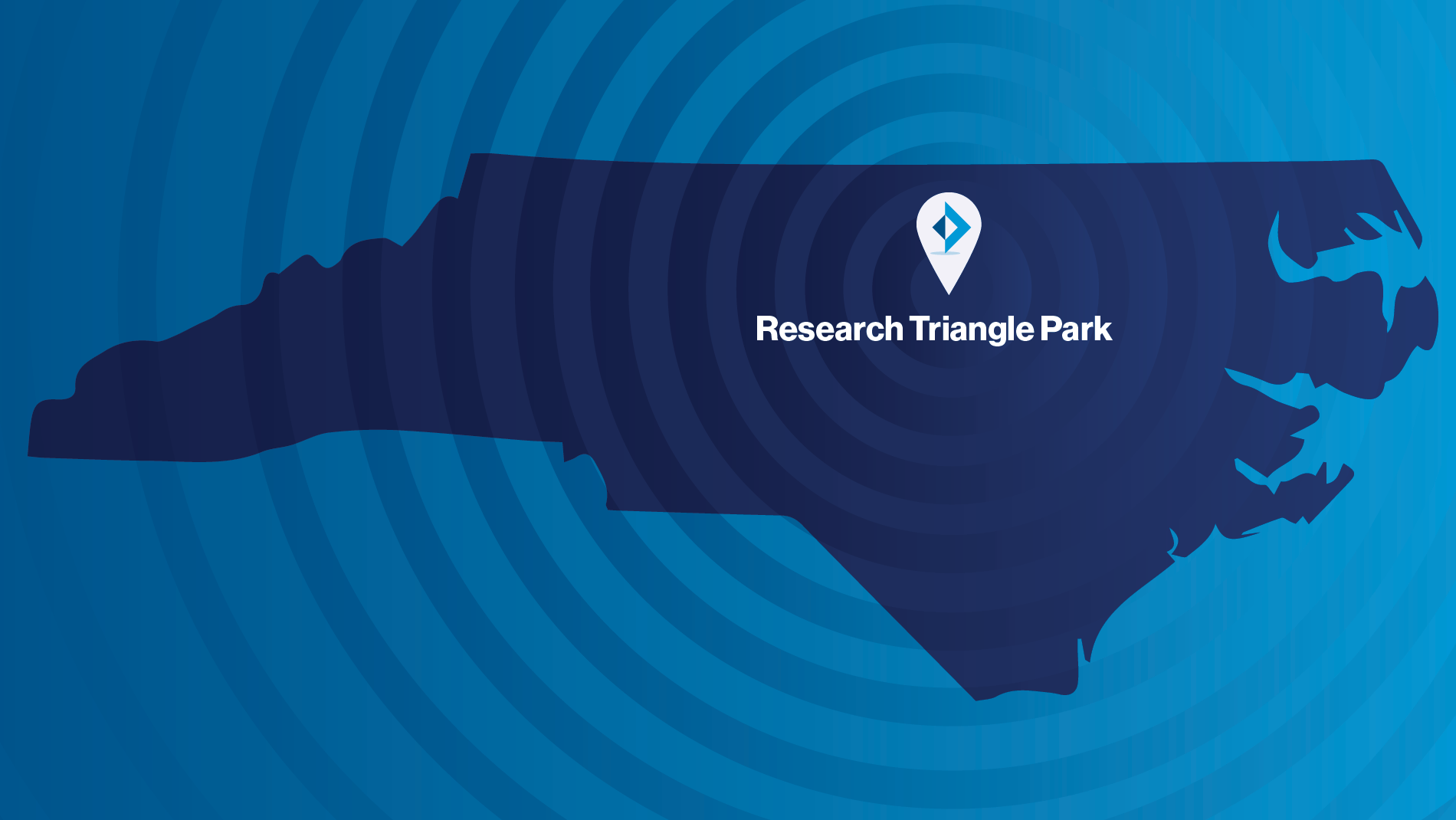 Right-Sized in RTP: Building Out Encoded's Manufacturing Ecosystem
September 20, 2022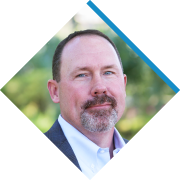 Andrew Stober
Chief Manufacturing Officer
Today, Encoded opened our new manufacturing site in North Carolina's Research Triangle Park (RTP). As a key component of the manufacturing ecosystem we're building, the facility is right-sized to meet the current needs of lead gene therapy program, ETX101, as well as our forthcoming pipeline programs.
This new site is integral to achieving the company's vision of controlling the full development of gene therapies from concept through Good Manufacturing Practice (GMP) production. The facility is designed to develop nonclinical and clinical supply in support of Encoded's emerging research programs for pediatric disorders of the central nervous system (CNS). Encoded expects to expand this capability in the future to support commercial-scale supply.

A facility for capability
Encoded will have end-to-end capability for moving our assets from discovery to commercial stage, but still retains the option for additional scalability with contract development and manufacturing organizations (CDMOs) or partners, particularly for late-stage trials and commercial supply.
Internalizing the capability to manufacture early-stage clinical trial material allows Encoded to remove material supply from the critical path program advancement, maximizing speed to first patient dosed.
Encoded's strategy focuses on addressing known commercial-scale process, analytical development, manufacturing and supply chain challenges for gene therapies. Improved efficiency and yields are critical drivers to improving global access for patients. Each successive process development generation aims to further enhance regulatory profiles of product candidates and increase the yield of each batch.
Maintaining internal process development (PD) has always been important to us, leading us to invest in PD capability at commercial scale, with 200L reactors. As a complement to our internal PD capability, we've engaged with CDMOs who have made considerable progress in cell and gene manufacturing in recent years.
Now, opening the new RTP facility reflects the current market environment and the growing needs of our pipeline by adding a capability – manufacture of clinical trial material (CTM) – that also makes sense to have internally. Partnering with CDMOs will continue to be an important part of our hybrid manufacturing strategy, particularly for scaling to meet our commercial supply needs. However, Encoded's RTP facility puts the GMP manufacturing capability for early-stage trials in our hands, enabling us to supply future trials faster and at a lower cost than a CDMO.
CDMOs are driven by size: they're set up to manufacture on a large scale to provide predictable supply of commercial material. But the dynamics of early-stage clinical trial manufacturing are less predictable: related processes and timing needs for batches can both change rapidly, and manufacturing has to keep up. The key issue therefore becomes how fast a batch can be made, how responsive to changes the operation can be, and not how many batches can be made. Internalizing the capability to manufacture early-stage clinical trial material allows Encoded to remove material supply from the critical path program advancement, maximizing speed to first patient dosed.
We've taken a measured approach of building a clinically focused facility with a small footprint. All GMP controls are in place – environmental controls, equipment validation, procedural batch controls, material controls, quality and compliance – and the product quality will equal that of a commercial facility. We plan to manufacture potential products on pace with our internal program timelines.
Furthermore, the RTP facility provides flexibility that supports our transition to later-stage trials and commercial production. We can optimize the process controls for a single 500L reactor, as a first step towards larger-scale manufacturing, which can subsequently be scaled internally or externally.
Location, location, location
The choice of where to build our facility was just as important as deciding what its capabilities would be. The Raleigh area attracted us with a number of advantages that few regions elsewhere in the US offer. Its business infrastructure has long been friendly to biotech and pharma, the right properties are available, and there are several avenues for recruiting talent.
First, many people in the region already have pharma/biotech experience, especially in manufacturing. Additionally, the Triangle's top-class university and community college systems are continually infusing new talent into the workforce. We've even had the privilege of sponsoring NC State Chemical Engineering senior design projects the last two years. We've also been impressed with established training and retraining programs at the community college level and elsewhere for people who want to change industries.
We are proud to join the local biomanufacturing community and to continue growing here, working together toward achieving our mission of bringing potential one-time gene therapies to people living with Dravet syndrome and other pediatric CNS disorders. Encoded's RTP facility is right-sized, and rightly placed, for our developmental status right now, while still leaving us the option to meet our later commercial supply needs and become a fully integrated gene therapy company.