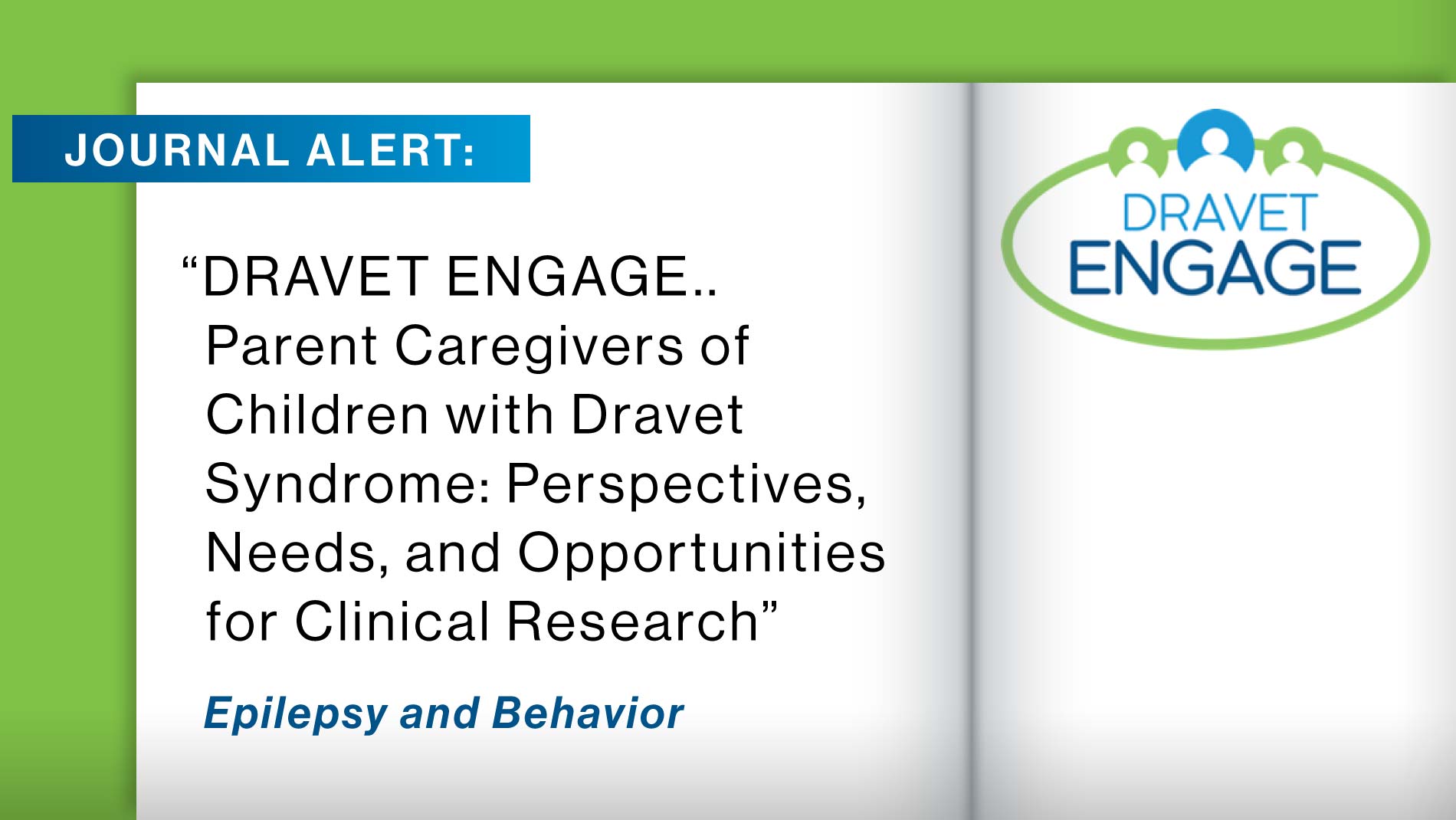 Putting Patient-Focused Drug Development Into Practice
July 20, 2021
Patient-focused drug development, or PFDD, is a term that the FDA coined to characterize a systematic approach to ensure patients' experiences, perspectives, needs and priorities are considered when creating new medicines. It shows up in myriad different ways across the industry, but, at Encoded, we committed early on to define what this means for us and our journey.
Our philosophy is that focusing on patients' and their families' needs, experiences and preferences is not only the right thing to do, it is mission-critical. We hope that, through development of precision gene therapies, we can propel transformational outcomes for patients in their day-to-day lives, as well as for the broader community, including families, advocates, healthcare providers and others. What we learn from the patient community directly impacts the efforts our researchers prioritize, our overarching business strategy and ultimately, the innovation that leads to new therapies.
Patient Community Engagement Drives Development
Encoded's lead program, ETX101, is a potential one-time, disease-modifying gene regulation therapy for SCN1A+ Dravet syndrome. This severe, lifelong disorder of the central nervous system is a rare developmental and epileptic encephalopathy.
Dravet syndrome equally affects patients of both sexes and all races, manifesting in a devastatingly wide array of symptoms. Frequent, prolonged and difficult-to-treat seizures typically begin in the first year of life of a previously healthy baby. Additional symptoms, such as cognitive delays, sleep abnormalities, motor impairment and behavioral difficulties, compound the effects of the disease when they appear, often in the second or third year of a child's life.
Needless to say, Dravet syndrome places a heavy burden on patients and their families. In many cases, parents assume the roles of not only primary caregivers, but also of advocate and decision maker in their child's care.
Currently, approved Dravet syndrome treatments are chronically administered and address purely the symptoms and not the underlying disease, aiming only to reduce seizure frequency or severity. Therefore, we are developing ETX101 as a cell-selective gene therapy to tackle the underlying cause of Dravet syndrome. Our goal is for ETX101 to address the range of seizure, cognitive, behavioral, developmental and motor manifestations of this disease.
A little over a year ago, Encoded launched our DRAVET ENGAGE initiative to capture the Dravet syndrome patient community's experiences and perspectives and to solicit feedback on clinical study protocols and designs, as well as on educational materials. DRAVET ENGAGE is an ongoing, central pillar of our drug development program; it complements our ENVISION Natural History study and helps us design our upcoming ENDEAVOR first-in-human clinical trial.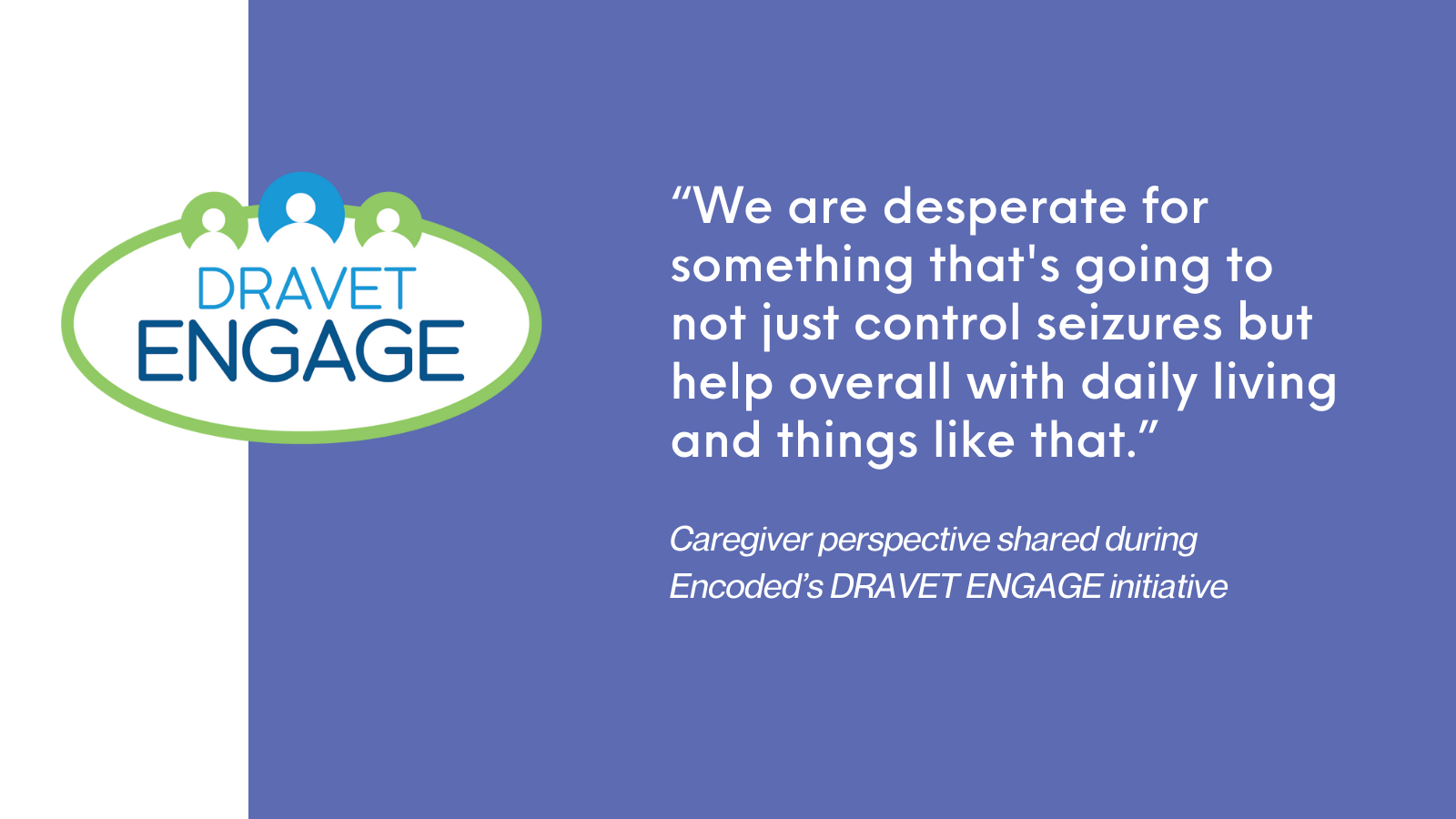 Across a hybrid qualitative-quantitative approach, we captured caregivers' expectations, priorities, concerns and desired outcomes from clinical studies through focus group discussions that included parents living in the USA, UK and Spain, in-depth individual interviews and a survey. One of the many valuable insights we gleaned from these engagements is that parents value the prospect of a one-time disease-modifying therapy, with the overall hope to stop the multiple manifestations associated with Dravet syndrome. Participants also validated that incorporating families' perspectives during the clinical trial design phase is crucial.
How We're Applying Learnings from DRAVET ENGAGE
The initial findings of this project highlight that parents and families value health and wellbeing outcomes in different, sometimes more nuanced ways than clinicians and scientists. We will continue to engage multiple stakeholders to ensure that Encoded's trial design and endpoints for ETX101 reflect the needs of patients, families and caregivers, clinicians, researchers and regulators, as we aim to achieve better outcomes for patients. We anticipate initiating the first investigational trial of ETX101, ENDEAVOR, by the end of 2021.
A huge thank you goes to the participating caregivers for their time and invaluable perspectives; the Dravet Syndrome Foundation (USA) for support with recruitment for the focus groups and interview discussions and in the drafting and fielding of the caregiver survey; and the Dravet Syndrome UK and the Fundación Síndrome de Dravet (Spain) for support with recruitment for the focus groups and interview discussions.
Learn more about our DRAVET ENGAGE findings in the new article published this past weekend in the journal, Epilepsy & Behavior – click here, and stay tuned for more updates about this initiative in the future.

About Encoded Therapeutics
Encoded Therapeutics Inc. is creating one-time, disease-modifying gene therapies with our cell-selective targeting and regulation platform. The Encoded approach offers unprecedented gene-specificity and cell-selectivity that unlock novel opportunities by targeting a range of disease mechanisms. Encoded's technology is compatible with any delivery system to control where and when therapeutic transgenes are expressed, thereby shaping the functionality of target cells. The company's wholly owned pipeline comprises potential first- and best-in-class therapies focused on pediatric central nervous system (CNS) disorders, such as genetic epilepsies, neurodevelopmental disorders and autism spectrum disorders, with broader therapeutic potential beyond CNS diseases. For more information, please visit www.encoded.com, and follow us on LinkedIn and Twitter @EncodedTx.